YAMAHA YTR-8335 LA.
Bb trumpet CUSTOM serie W.Bergeron
From 3 528.00 2 999.00 €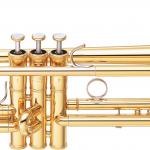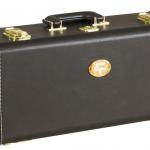 Description
Collaboration with the world's leading artists is essential for crafting Yamaha instruments. Yamaha tirelessly pursues the incorporation of artists' ideas or experiences to create instruments that enable musical expression at higher levels. Traditional techniques, the latest research, and the collaboration of talented artists and expert craftsmen create the potential for ultimate performance.

The YTR-8335LA was developed together with Wayne Bergeron, one of the most sought-after West Coast studio players. Gold lacquer Finish.
Outstanding attention to detail including the lavish French bead and side seams in medium-large bore tubing results in superior operability with strong, brilliant tonal colors suited to various genres, particularly jazz or popular music.
My order
Bb trumpet CUSTOM serie W.Bergeron YAMAHA
Choose your reference