SELMER AXOS Ten
Tenor saxophone Axos series
4 550.00 3 958.00 €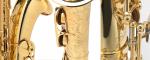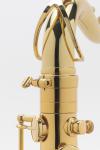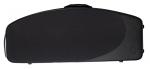 Description
Selmer Paris Tenor saxophone AXOS series
Designed and manufactured in our workshops in Mantes-la-Ville, the care taken in the manufacture of the Axos tenor by our craftsmen shows the same level of demand and know-how as its predecessors. As an entry-level professional saxophone, it has the same qualities of great flexibility, accuracy and projection as the other Henri SELMER Paris saxophones. Its great ease of playing and rich timbre make it an ideal instrument to ''tame''the tenor, whatever the level of playing. The simplified neck fitting and the special pads amplify this ease of response.The fingers rest naturally on its strong, durable, and ergonomically comfortable keywork.Thewarm lacquer shade and the finesse of its engraving are the hallmarks of a great tenor.
•Key: Bb.
•Range: low Bb / High F#.
•Leather pads with metal resonators.
•Thumb rests in synthetic material.
•Lightweight neck receiver.
•Lyra holder soldered to the body.
•Exclusive Axos 'S' neck key.
•New exclusive Axos engraving.
•New exclusive Axos gold lacquer.
•S80 C* Tenor mouthpiece.
•Tenor Axos case.
My order
Tenor saxophone Axos series SELMER