YAMAHA YBS-82
Baritone saxophone Custom series
From 11 964.00 10 767.00 €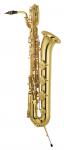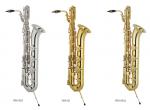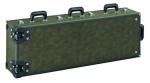 Description
Yamaha baritone saxophone YBS-82 Custom series

The first baritone saxophone in the Yamaha custom lineup introduces new standards of baritone sax design backed by years of research and development. The YBS-82 responds to the needs of players who are serious about tone, adding mid and high range brilliance to the instrument's fat baritone low end.
Much more than just a low-part instrument, the YBS-82 has the versatility to take on solo roles as well.

• A shorter, one piece bell design enhances intonation in all registers.
• In addition to the use of lightweight keys and new support components, overall balance has been refined for more natural, stress-free hand positioning and smoother playability.
• The YBS-82 is supplied with a C1 neck that offers fast response for precise phrasing plus well-defined, versatile tone. A number of optional necks are available: 3 bore diameters in 6 configurations for a total of 18 variations, allowing players to choose the ideal neck for their playing and tonal preferences.
• A new lightweight floor peg and peg receiver improve weight distribution and handling.
• A new hard case with wheels helps move the YBS-82 safely and easily.
My order
Baritone saxophone Custom series YAMAHA
Choose your reference