YAMAHA YBS-62II
Baritone saxophone Professional series
From 9 300.00 8 370.00 €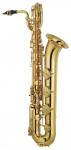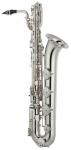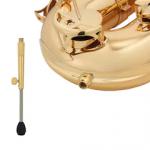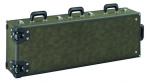 Description
Yamaha baritone saxophone YBS-62II Profesional series.
Introduced more than four decades ago, Yamaha 62 series professional saxophones have garnered the admiration and respect of players everywhere. The new YBS-62 Professional Eb Baritone Saxophone features outstanding playability inherited from the custom lineup, in an instrument that is ideally balanced for professional applications.
• A newly designed short two-piece bell helps to deliver more consistent tone and stable low-range pitch.
• In addition to the use of lightweight keys and new support components, overall balance has been refined for more natural, stress-free hand positioning and smoother playability.
• A new lightweight floor peg receiver improves weight distribution and handling.
• A new hard case with wheels helps move the YBS-62 safely and easily.
My order
Baritone saxophone Professional series YAMAHA
Choose your reference